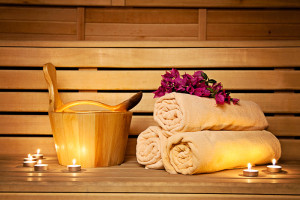 Welcome to our dry sauna, where you can rest and relax. The temperature in the sauna ranges from 90 to 120 degrees Celsius, and the air humidity level ranges from 15 to 20%.
The dry sauna improves circulation and relaxes muscles, especially the hind muscles tenssed up from stress. The drain sauna treatment alleviates joints, and is recommended in case of lun diseases and bronchial asthma, improves the organism efficiency and hardens you up.
Zapraszamy do Centrum Kosmetyki Morskiej – Warszawa, ul. Wrocławska 21a.
Phone: 22 638 59 20.
Price list:
Monday-Friday in hours 8:00 – 17:00 17 zł (entrance)
Monday-Friday after an hour 17:00 / weekend 23 zł (entrance)